Biography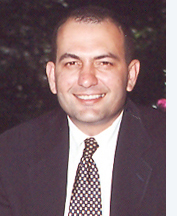 Ricardo C. Francis is the founder and Chief Negotiator of Ricardo Francis Claims Negotiations Professional Corporation. He is a licensed paralegal with the Law Society of Upper Canada. Ricardo graduated from York University in 1996 with a degree in Political Science and studied law for a year from England. Ricardo has a passion and desire to seek justice and finding the right resolutions to any given dispute. Ricardo is well-versed in the Canadian legal system and Canadian corporate and political cultures. He has lived and worked in South Korea teaching English as a Second Language (ESL).

Upon his return from South Korea; he was employed on Bay Street in the investment field and also worked as an Education Manager/Consultant, ESL and Business Law Instructor at a Private Career College in the Chinese Community. He firmly believes in integrity in the pursuit of justice for any individual, corporation, entity and or any institution that retains and contracts the services of Ricardo Francis Claims Negotiations Professional Corporation.
Ricardo C. Francis is originally from St. Vincent and the Grenadines from an established multi-ethnic family that is entrenched in Politics and Business Development of the country. With "politics genetically encoded in his DNA" Ricardo sought political office as a candidate in the Municipal Elections of 2006 in the City of Mississauga.
Ricardo C. Francis is a fearless strategic communicator whose passion and dedication consistently produces results. He is results oriented that helps plaintiff and or defendant preserve their dignity. No one, on whose behalf he has worked has ever left a proceeding feeling defeated or demeaned.

He maintains the utmost professionalism either at the negotiating table or in front of a judge. However, he does NOT MINCE WORDS. He says exactly what he means (at all times), and he means exactly what he says (at all times). He has found this approach effective in disarming opponents who are stifled by ill-conceived diplomacy.

So if you are looking for a fearless strategic communicator who is armed with the facts and applicable laws on practices in accordance with the rule of law, call Ricardo Francis Claims Negotiations Professional Corporation. He will explain your matter clearly and with enthusiasm.